Sanjeev Sivarulrasa, Director/Owner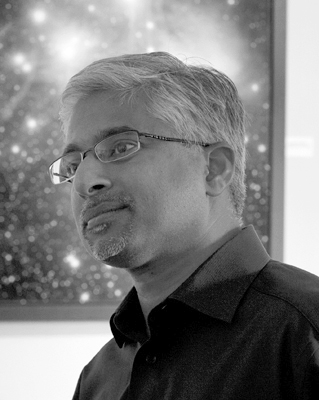 Born in Sri Lanka, Sanjeev Sivarulrasa holds an Honours B. Arts Sc. degree (Arts & Science Program, McMaster University); an LL.B. degree (Osgoode Hall Law School, York University); and an LL.M. degree (Faculty of Law, University of Ottawa). For 14 years, he worked for the Canadian government, with specialization in international tax law. As his fascination with the night sky grew, he left that path to pursue art as a professional artist, curator, art dealer, and founder of a contemporary art gallery.
In 2014, he launched Sivarulrasa Gallery in Almonte, Ontario, representing professional Canadian artists, both emerging and established. An active advocate of the arts, he has served on the Board of Directors of Canadian Artists' Representation / Le Front des artistes Canadiens (CARFAC National), the music school Ottawa Suzuki Strings, and currently serves on the Board of Directors of the Mississippi Valley Textile Museum. Since launching Sivarulrasa Gallery, he has curated several exhibitions showcasing the works of contemporary Canadian artists from Eastern Ontario and beyond.