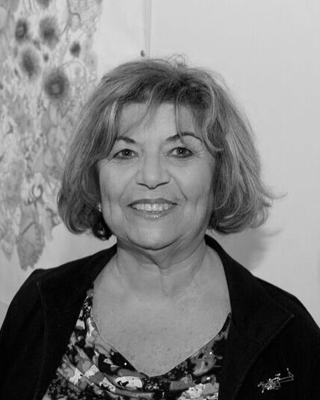 Based in Ottawa, artist Gayle Kells uses a variety of media to examine issues relating to identity and environment. Her finely penned ink drawings evoke imagery of fauna and flora, incorporating rhythmic patterns reminiscent of tapestry and other embroidery techniques. Kells' pensive drawings evolve organically on paper, offering a meditation on the beauty and demise of the natural world. (Photo by David Barbour.)
Kells completed her Bachelor of Fine Arts degree at the University of Ottawa.  She has received grants from the City of Ottawa and the Ontario Arts Council. She has exhibited in many group and solo exhibitions throughout North America and her work is held in private and public collections including the City of Ottawa's Fine Art Collection.  She has been a member of the Enriched Bread Artists studios in Ottawa for over 20 years.
Contact the Gallery to inquire about the works below.