Dale Dunning, Unravelling
A solo exhibition, March 11 – April 17, 2016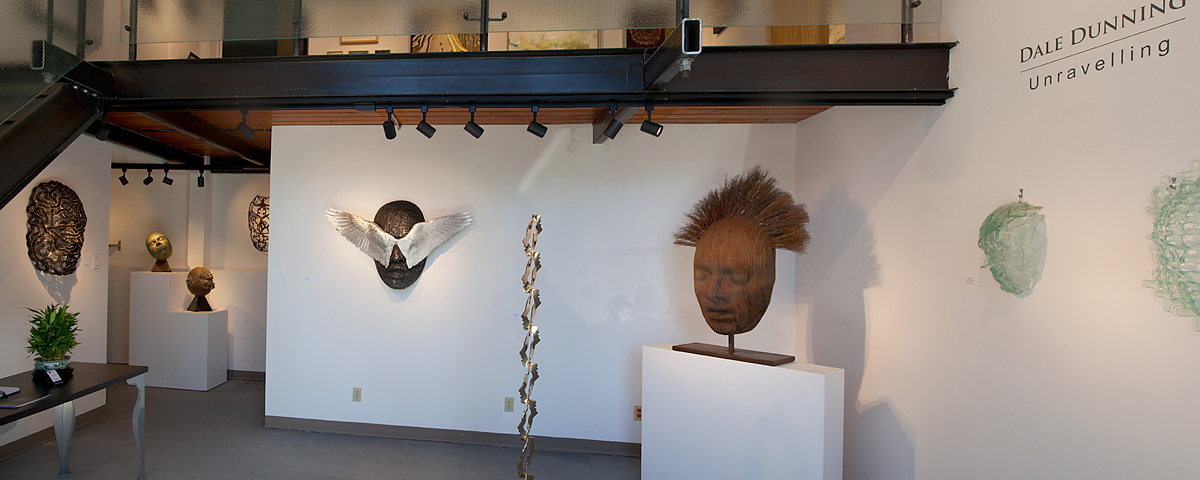 Dale Dunning: Unravelling, a solo exhibition, March 11 – April 17, 2016
Curated by: Sanjeev Sivarulrasa
Unravelling… the title of this show suggests many things: the physical transformation of raw materials into something beautiful in the hands of an exceptionally gifted artist; the unravelling of our bodies and minds as we age and mature; the untangling of the mysteries of the human condition – an exploration that art celebrates. In Unravelling, Sivarulrasa Gallery presents 23 fascinating works in bronze, aluminum, steel, and glass by sculptor Dale Dunning, spanning four decades of relentless creativity – including several new works that are being exhibited for the first time. The exhibition showcases Dunning's remarkable versatility, his mastery of technique, and his intriguing vision.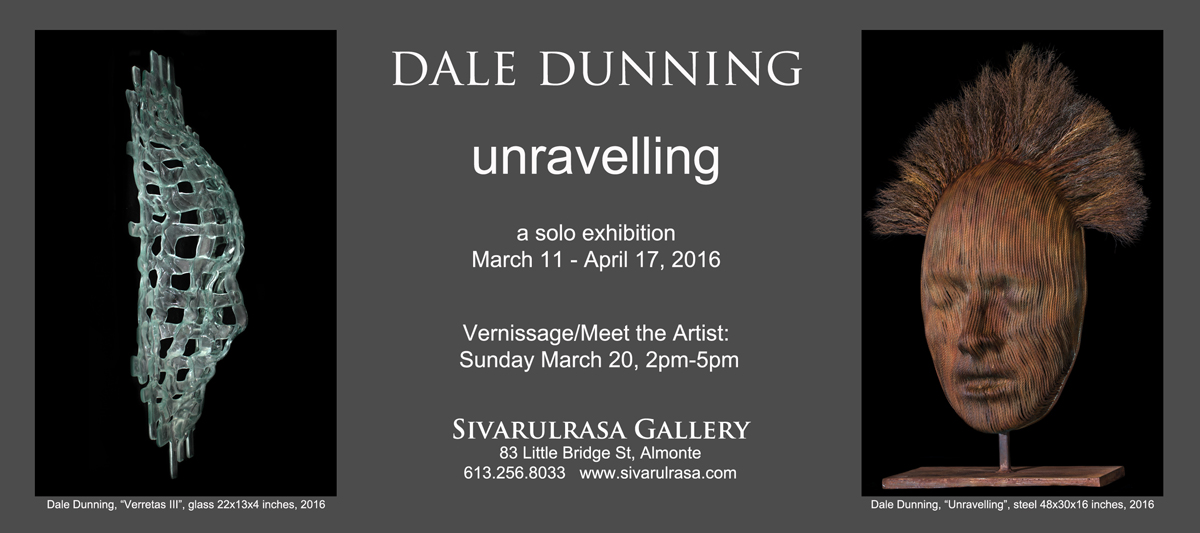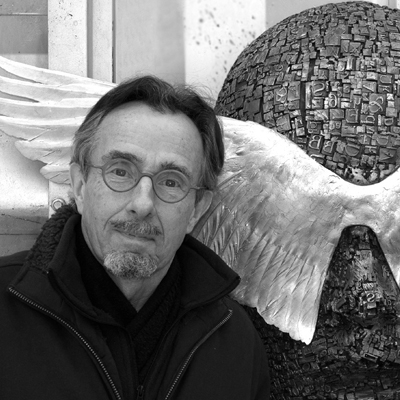 Vernissage/Meet the Artist: Sunday March 20, 2016, 2pm-5pm
A leading Canadian sculptor, Dale Dunning earned his BFA at Mt. Allison University in New Brunswick and his MFA at Cranbrook Academy of Art in Michigan. In decades of work since then, he has exhibited in many solo and group shows including in Ottawa, Montreal, Toronto, Calgary and New York. He is the recipient of awards from the Canada Council and the Town of Mississippi Mills. His work is held in private collections worldwide, and in numerous public collections, including the City of Ottawa, the National Library in Ottawa, and the Musée des Beaux Arts in Montreal.
Vernissage Sunday March 20, 2016 (photos courtesy Raymond Dubois)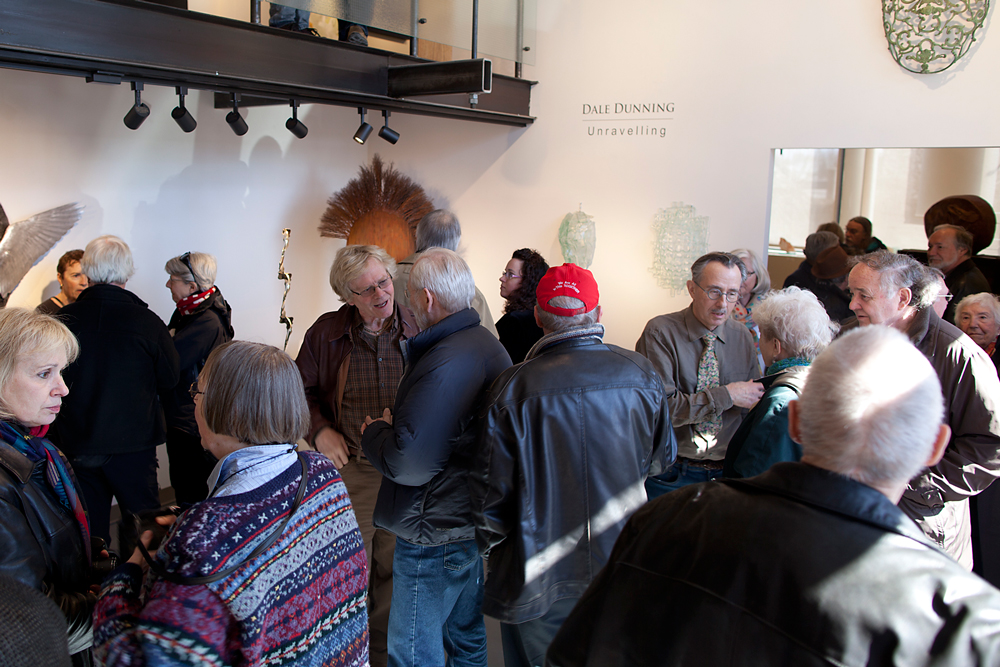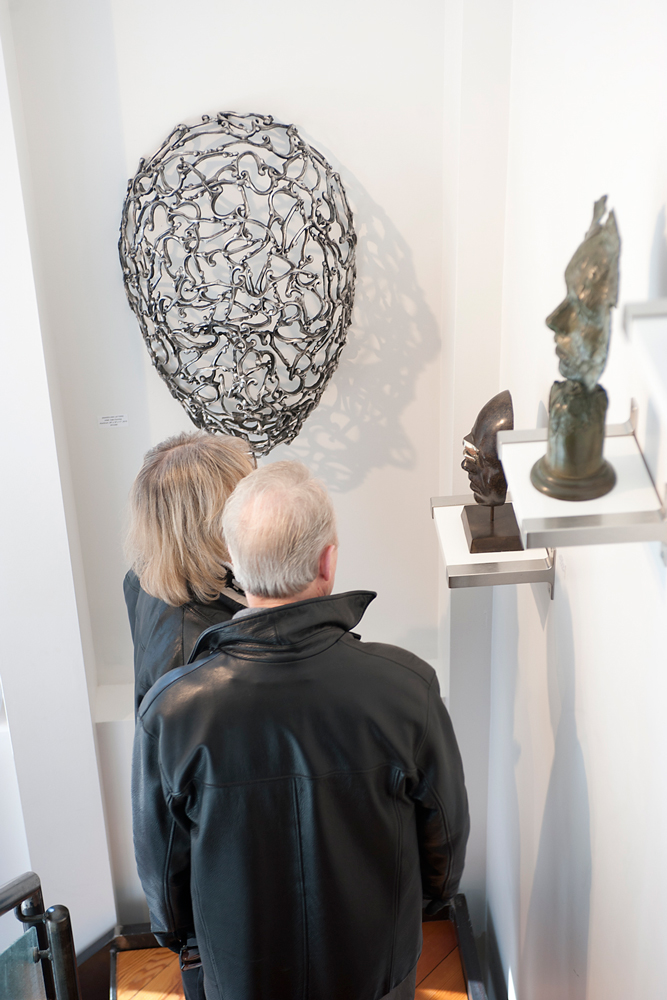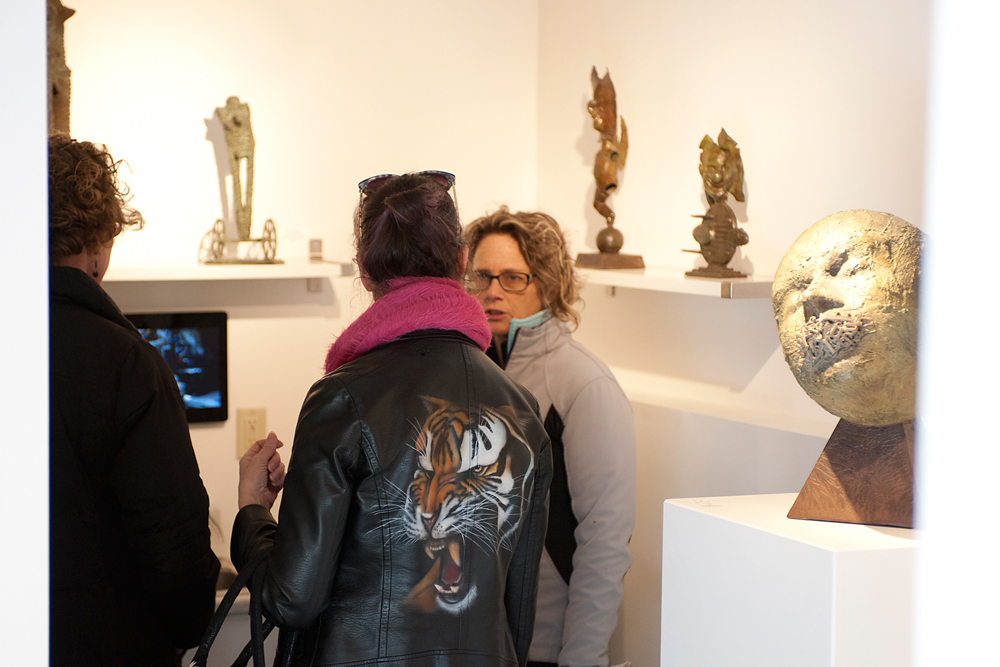 For regular updates, visit the Gallery on Facebook and Twitter