Earth to Vega, Aug 7 – Sept 13, 2015
two Almonte-based artists, Deborah Arnold and Sanjeev Sivarulrasa, bring stone and starlight together for a fantastic duo exhibition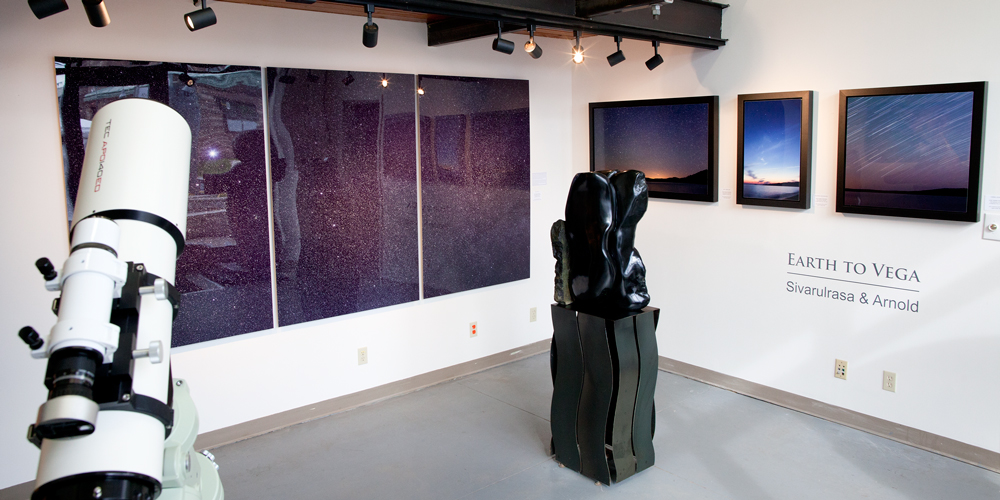 Brilliant blue Vega, one of the brightest stars in our night sky, has a special connection to the Earth: it was once our pole star and will be so again thousands of years from now. "Earth to Vega" brings together two artists working in vastly different media, but each exploring a fundamental connection to nature.
Vernissage/Opening Reception: Friday Aug 14, 7pm-9pm – Meet the artists! Enjoy an evening of fine art and refreshments, with special musical guest Adam Cicchillitti, a classical guitar soloist. This is also new moon night! After 9pm, if the sky is clear, we will observe the night sky with telescopes outside the Gallery in the Thoburn Mill parking lot. Free admission.
Artists Talk: Sunday Aug 30, 2pm-4pm – Join Sanjeev and Deborah at the Gallery for a telescope demonstration and a stone carving discussion.
Exhibition curated by: Sanjeev Sivarulrasa. For regular updates, visit the Gallery on Facebook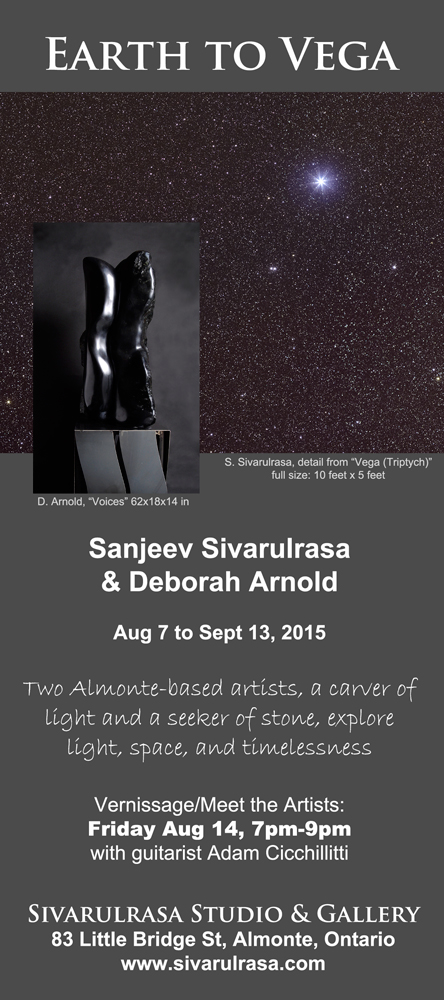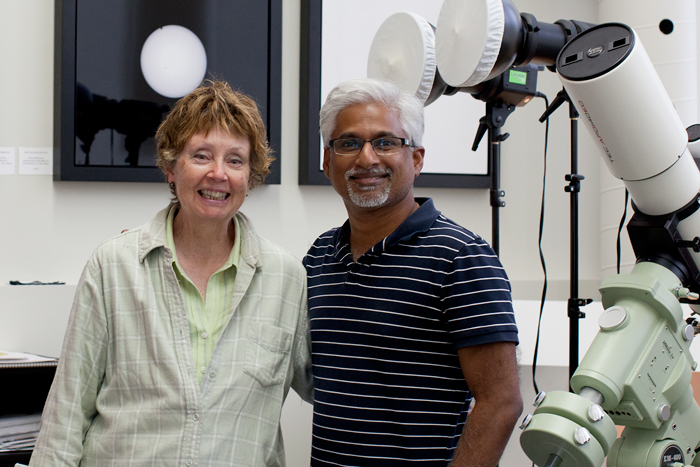 About the Artists: Deborah Arnold has been sculpting stone in Almonte for over 20 years. Her studio was based in the Victoria Woollen Mill before moving to the Thoburn Mill about 10 years ago, both locations beside the Mississippi River. "Stone has always been the starting point for my work," she says. "As a material it embodies strength and history while possessing an innate grace and power."
Sanjeev Sivarulrasa has been observing the stars from the Almonte area for over 10 years, attracted by the town's light pollution bylaw which preserves dark skies nearby. "For me, the pristine night sky is a meditative space," he says, "it is a place that invites observation and awareness." Sanjeev established Sivarulrasa Studio & Gallery in the Thoburn Mill in 2014. (Photo by Darlene McLeod)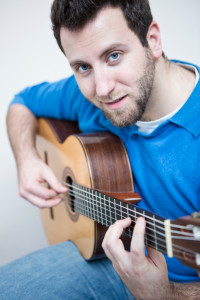 About our special musical guest Adam Cicchillitti: Sivarulrasa Studio & Gallery is delighted to announce that classical guitar soloist Adam Cicchillitti will join us to celebrate the opening of this exhibition. Originally from Montreal, Adam's recent competition successes have placed him on concert stages across Canada and the United States. Adam has been contracted for concerts and music videos with CBC/Radio-Canada and Jeunesses Musicales du Canada, is an active arranger and composer and has played in masterclass for some of the most eminent guitarists in the world. Adam will perform at the Gallery between 730pm and 830pm on Friday August 14, 2015. Free admission.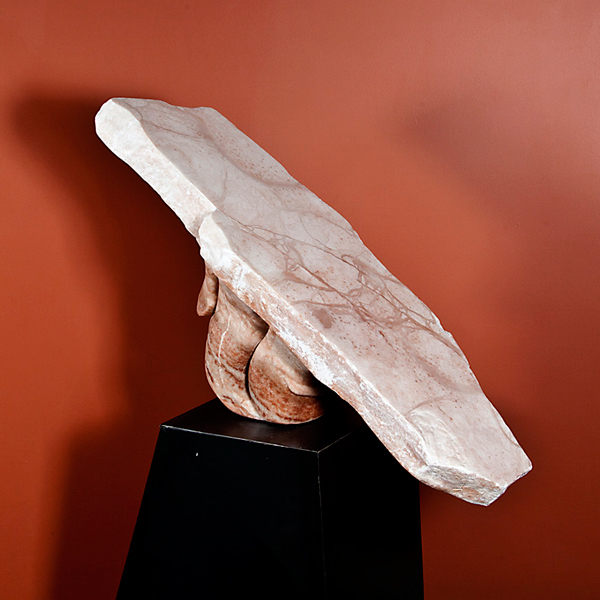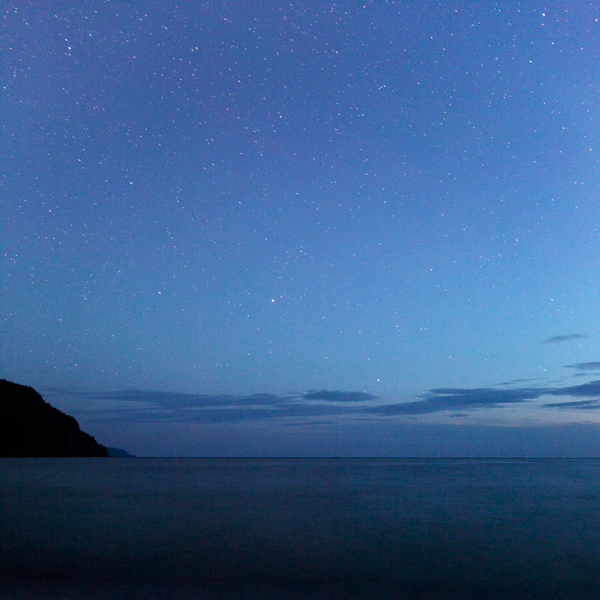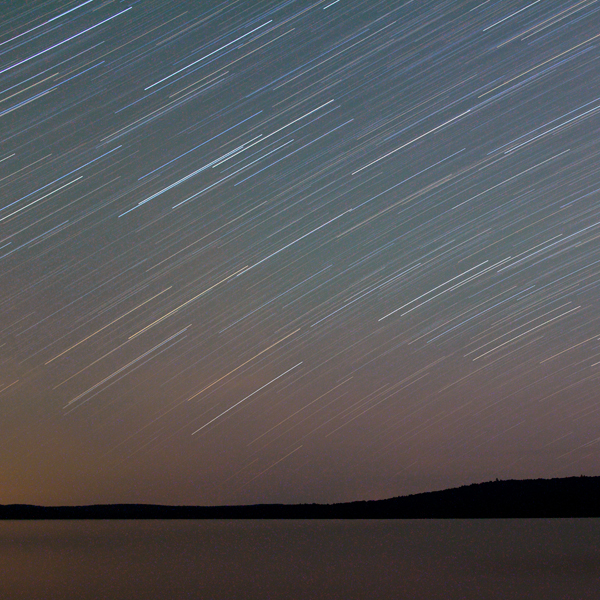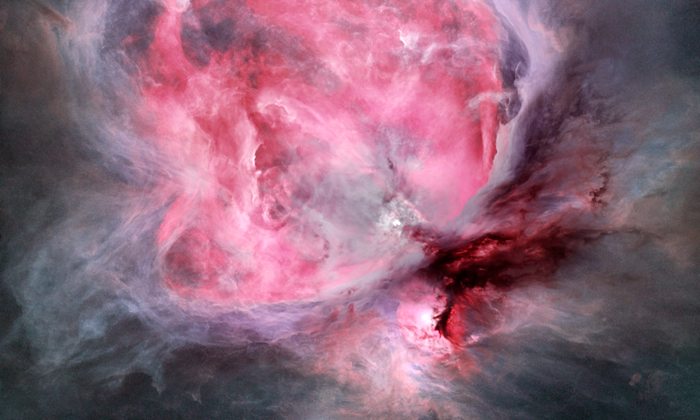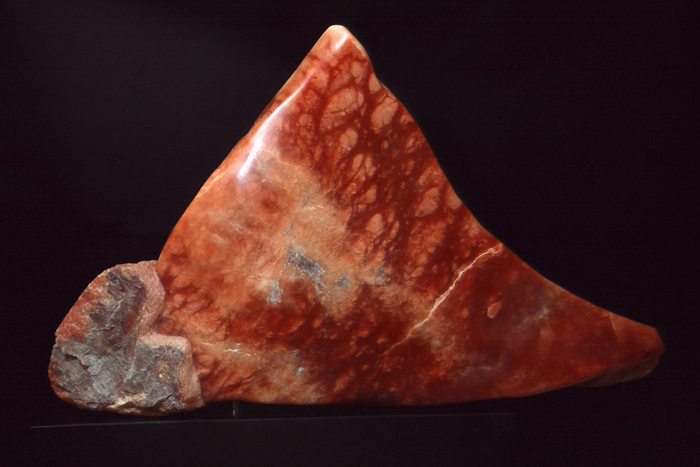 Photos from the Vernissage, Friday Aug 14, 2015 courtesy of Raymond Dubois; with special musical guest Adam Cicchillitti.