Inward, Sept 19 to Oct 25, 2015
A duo exhibition: Mary Wong & Tami Galili Ellis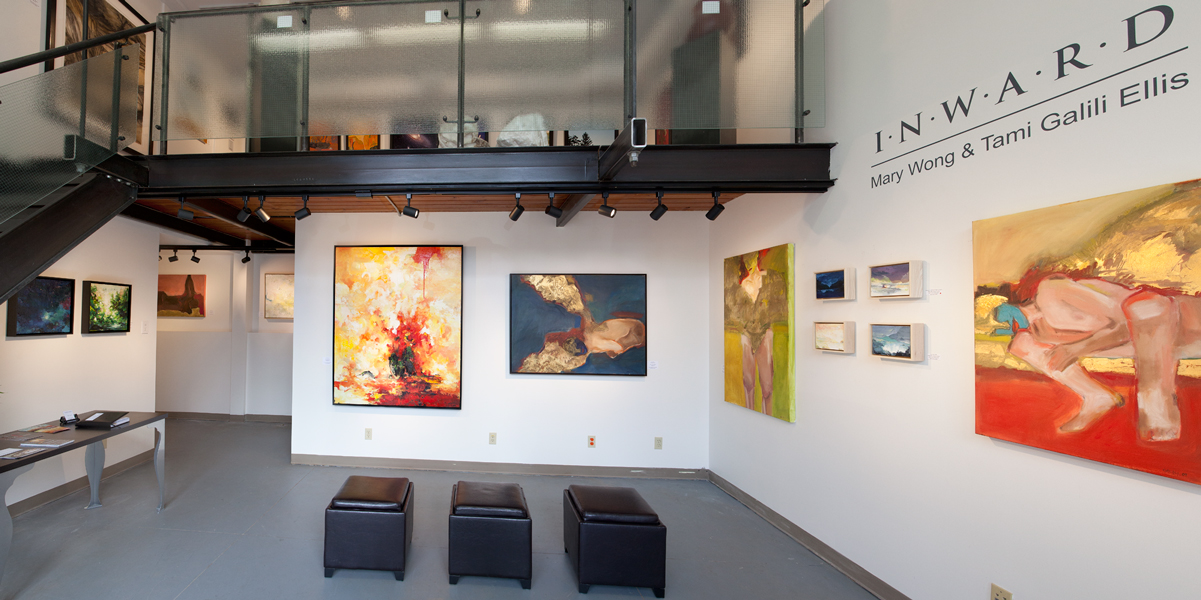 "That is beautiful which is produced by the inner need" – Wassily Kandinsky
Inward brings together two passionate oil painters – Ottawa-based Tami Galili Ellis and Toronto-based Mary Wong – two artists who wield the power of oils through introspection and personal memory. Curated by Sanjeev Sivarulrasa, the show juxtaposes two sets of evocative paintings: selections from Galili Ellis' series "Elements" (2009-2010) and from Wong's most recent works (2015). Both artists look inward for inspiration, combining aspects of nature with an inner force of compulsion. Galili Ellis draws on her youth in Israel, including childhood memories of lessons in Hebrew mythology and folklore, to create works that are ambiguous and alluring. Wong explores a personal narrative of conflict, hope, and redemption, using an exquisite palette to create complex, richly textured compositions. Beautiful and unsettling at the same time, Inward takes the viewer through cascading emotions of elation and turmoil, anxiety and hope.
Vernissage/Opening Reception – Sunday Sept 27, 2pm-4pm: Meet the artists! Artists Mary Wong and Tami Galili Ellis will be here at the Gallery for the opening reception. We will also be joined by special musical guest Christian Paquette, who will provide a mesmerizing flute solo performance to celebrate the opening of this exhibition. Free admission.
For regular updates, visit the Gallery on Facebook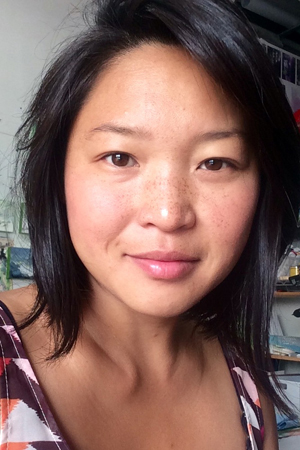 Mary Wong – Born in Hamilton, Ontario, Mary Wong is an oil painter based in Toronto. Over the past 10 years, Wong's work has been exhibited in many group and solo exhibitions in Canada, including Toronto, Ottawa, Kitchener-Waterloo, Montreal, and Halifax. Her paintings are held in many private collections in Canada and the United States. Wong has also been awarded grants from the Ontario Arts Council. She currently works from her studio in Toronto's Distillery District.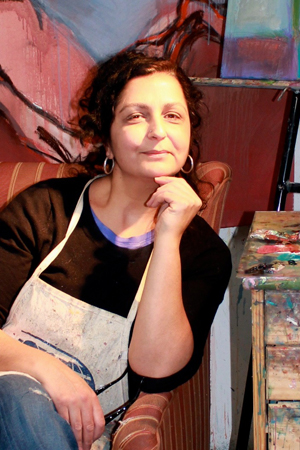 Tami Galili Ellis – Born and raised in Tel Aviv, Tami Galili Ellis is a Canadian artist based in Ottawa, Ontario. After receiving a BFA from the University of Ottawa, she joined the faculty of the Ottawa School of Art where she currently teaches painting courses in addition to her studio practice. Galili Ellis' work has been exhibited in many group and solo exhibitions in Ontario and Tel Aviv. She is a recipient of several awards and grants, including 2014 awards from the City of Ottawa and the Ontario Arts Council.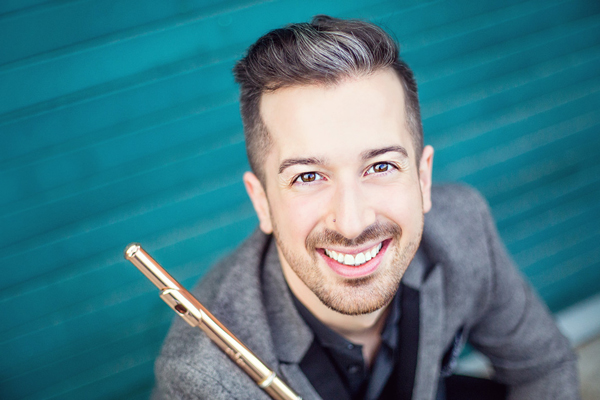 Special Musical Guest, Christian Paquette: Award winning flautist Christian Paquette has recently completed studies at the renowned New England Conservatory of Music in Boston. A regular guest flautist with many ensembles, including the National Arts Centre Orchestra and the Ottawa Symphony Orchestra, Christian has also held recitals at the NAC's Fourth Stage, as well as concerto appearances with the University of Ottawa Symphony Orchestra, and the Ottawa Chamber Orchestra. Christian also serves as the new President of the Ottawa Flute Association.
Photos from the Vernissage: Sunday Sept 27, 2015, courtesy of Raymond Dubois