Pen & Pixel, June 3 – July 10, 2016
Featured artists: Dale Dunning, Gayle Kells, Sanjeev Sivarulrasa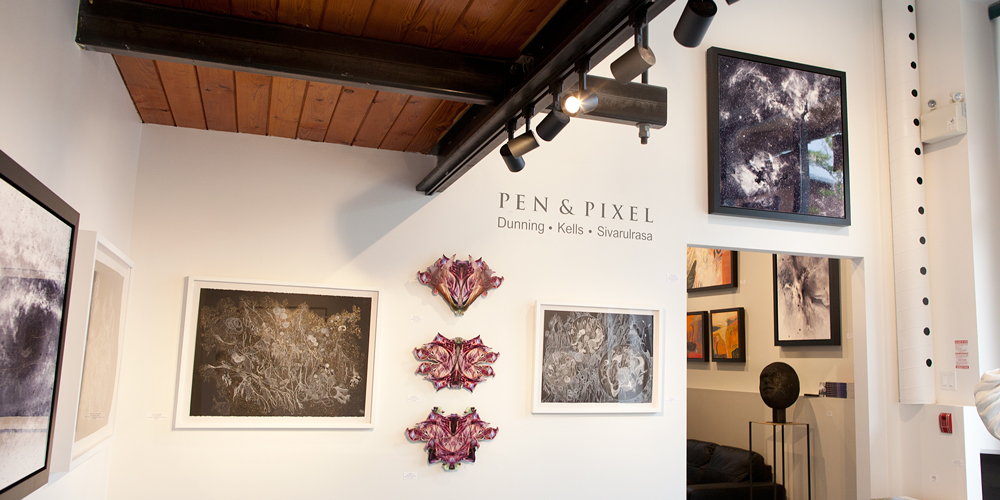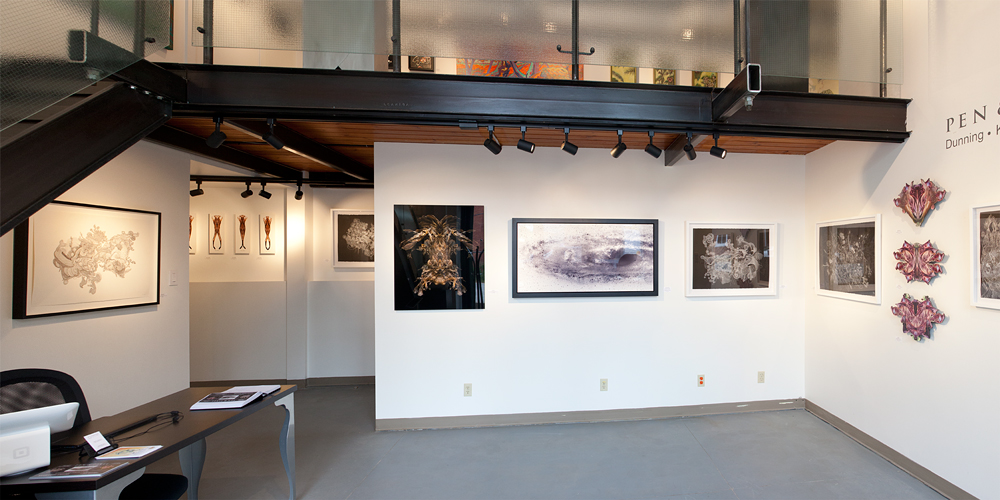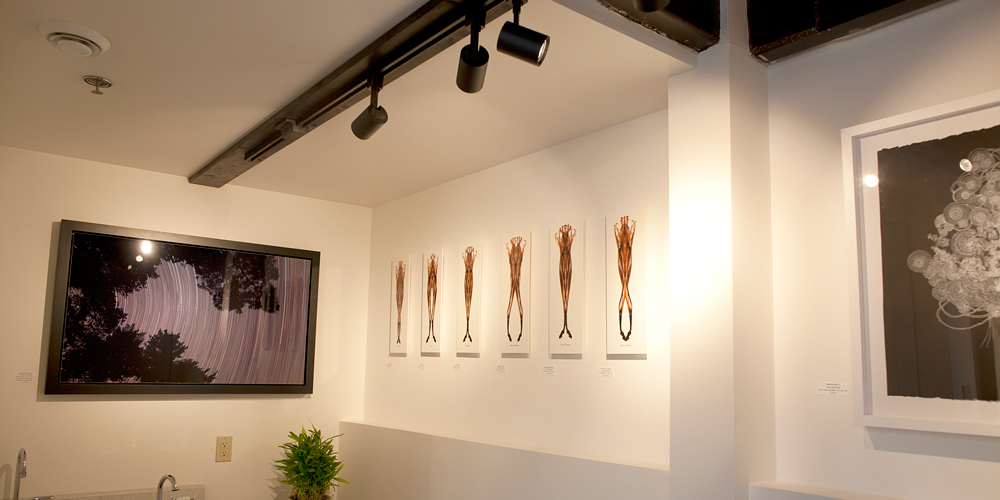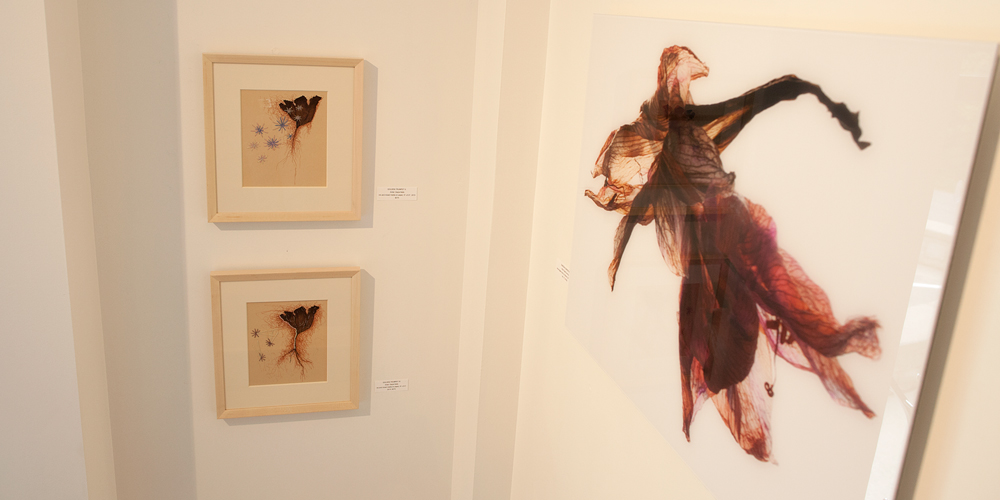 Curated by: Sanjeev Sivarulrasa
In Pen & Pixel, Sivarulrasa Gallery presents works by three Almonte and Ottawa-based artists who use traditional and new media to contemplate nature's intricate forms. Gayle Kells pens meticulous ink drawings – pensive works that evolve organically on paper, evoking imagery of fauna and flora. Dale Dunning layers photographic images of still life – from dried flowers to dead birds – to portray the beauty of form, texture, and colour he finds in nature. Sanjeev Sivarulrasa turns his gaze skyward, using cooled astronomical CCD cameras and telescopes to capture the forms of the deep sky, collecting light from distant galaxies and star-forming nebulae. The works celebrate nature's rhythmic beauty, while offering a meditation on nature lost: from the destruction of natural habitat to the loss of our pristine night sky.
Vernissage/Meet the Artists: Sunday June 12, 2016, 2pm-5pm – join us to celebrate the opening of this exhibition! Artists Gayle Kells, Sanjeev Sivarulrasa, and Dale Dunning will be in attendance. (Vernissage photos courtesy Raymond Dubois)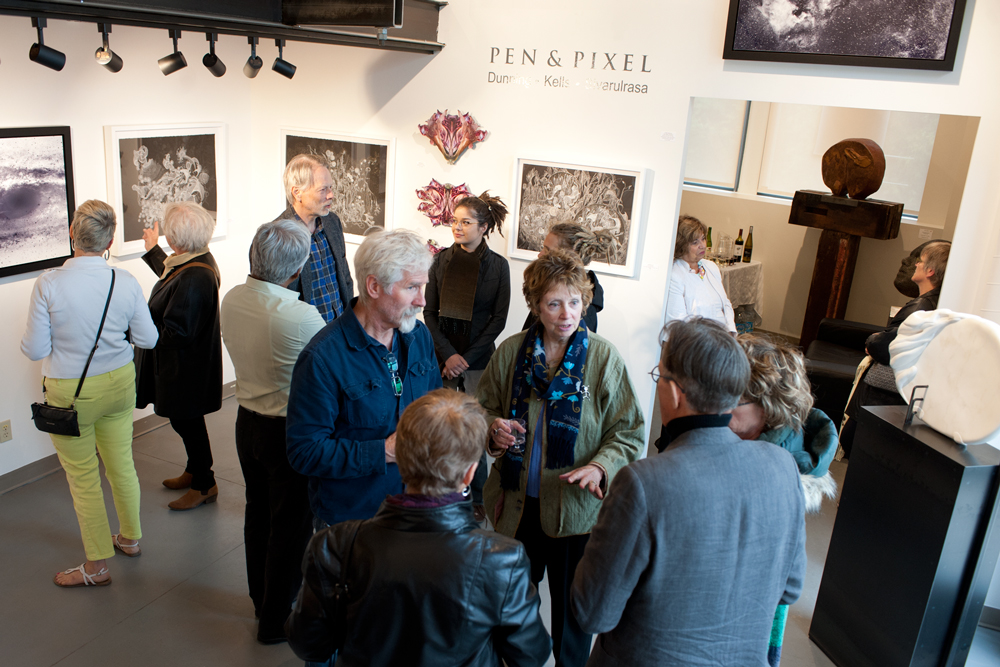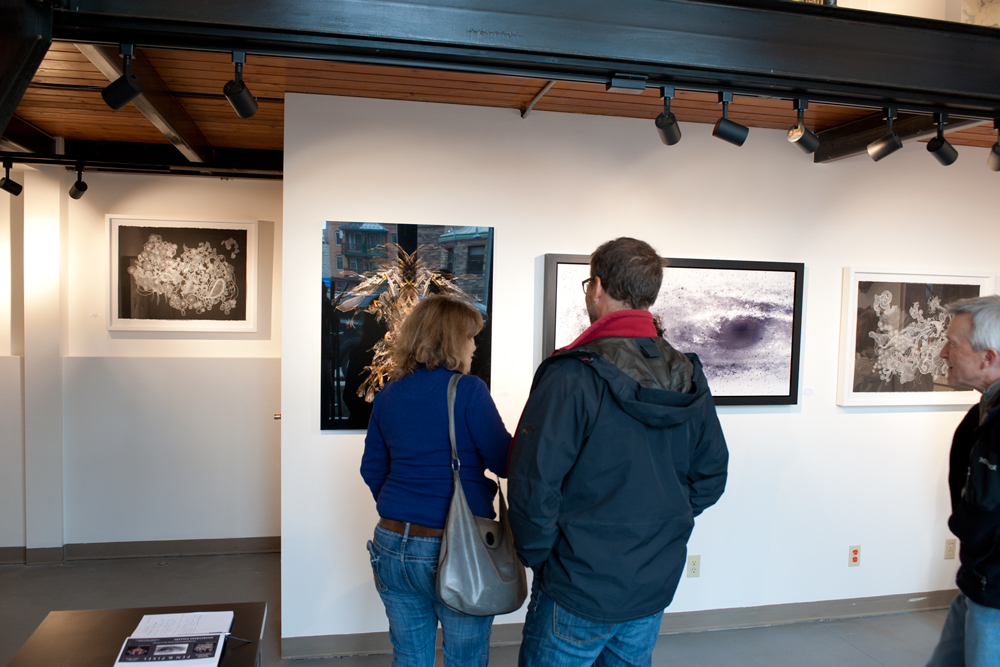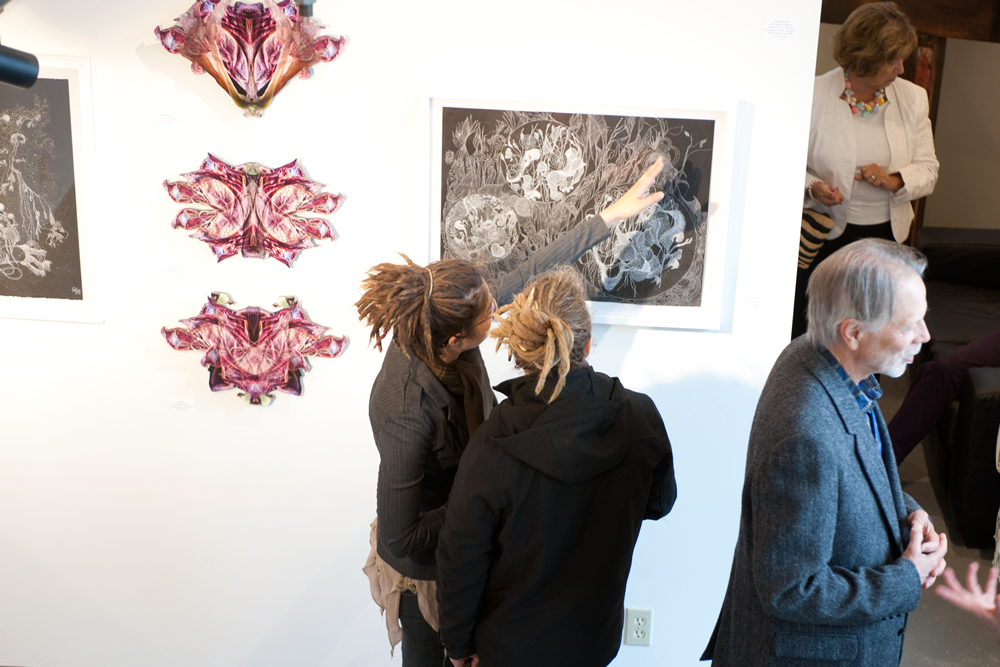 For the latest updates, visit the Gallery on Facebook and Twitter.