Sanjeev Sivarulrasa, November 22, 2014 – April 5, 2015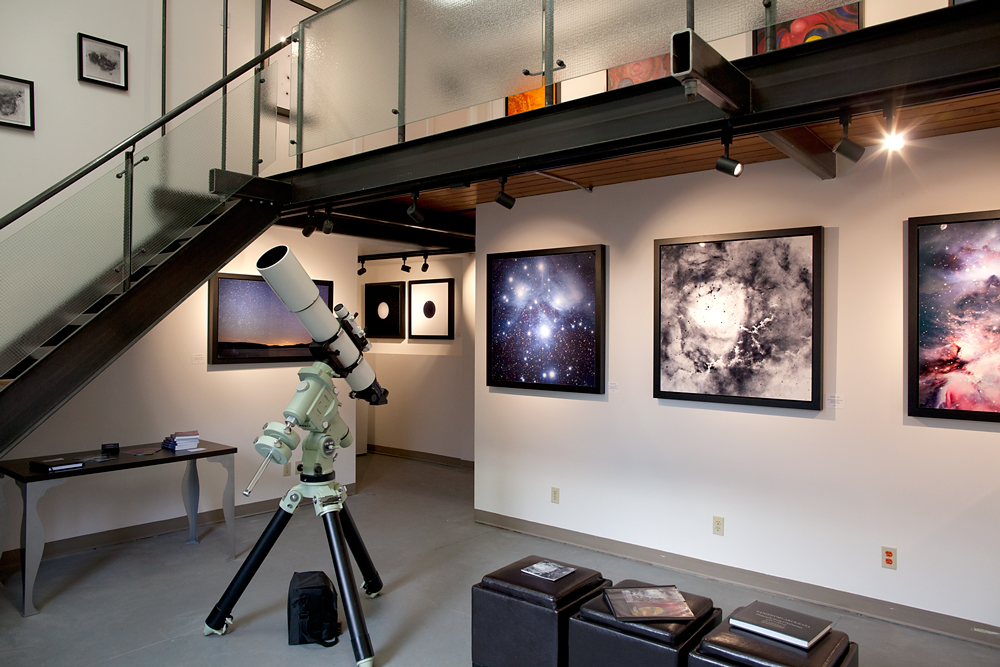 Sivarulrasa Gallery celebrated its opening on Saturday 22 November 2014 with an installation of photographic works and paintings by artist and gallery founder Sanjeev Sivarulrasa.
Sivarulrasa began observing the night sky with telescopes 13 years ago, travelling to dark skies in Ontario and Quebec for visual observations and photographic work. He sees the pristine night sky as a meditative space that fosters awareness and creativity. The area around Almonte, in particular, has benefited from a local light pollution bylaw, which helps preserve dark skies nearby. For more information on Sivarulrasa's work, view the Catalogue of Works.
Photos from the Gallery's opening celebrations on Saturday 22 November 2014