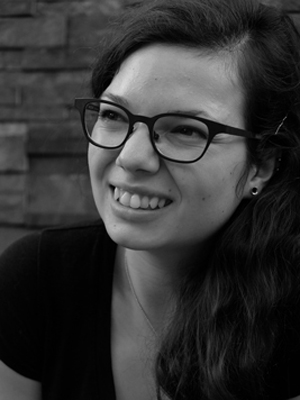 Born in Toronto, artist Adrienne Dagg explores the dynamic power of personality and body language through her work in portraiture and narrative figure painting. With oil as her primary medium, she wields a naturalistic, expressive style based on observation of both subject and moments in time. Her works offer keen insights into the character of her subjects as well as the social context of chosen events.
A recipient of the prestigious Elizabeth Greenshields Award for figurative art, she graduated with a BFA from Concordia University in Montreal in 2011. Her work has been exhibited in Toronto and Montreal, and is held in many private collections throughout Canada. In 2016, she completed an artist residency at Sachaqa Centro De Arte in Peru. Adrienne Dagg completed her MFA at the University of Alberta in 2020, and is currently based in Edmonton.
Adrienne Dagg's work was featured in a solo show Public Spaces from June 2 to July 9, 2017, and her more recent works were featured in our trio show Figure from February 8 to March 24, 2019.
See more works by Adrienne Dagg on our Virtual Gallery