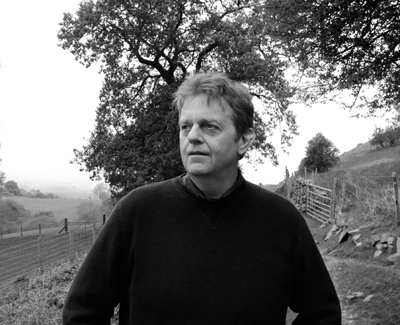 Born in Halifax, artist Eric Walker earned his BFA at the Nova Scotia College of Art and Design in 1984. He is a member of the Eastern Woodland Metis Nation, Nova Scotia. His studio practice has been based in Ottawa since the 1990s.
Eric Walker has been creating his "painted constructions" – blurring the boundaries of painting, collage, and sculpture – for over three decades. Much of his work is linked to the history and culture of the Maritimes, combining elements of high art with more vernacular forms. Walker aims to call attention to collective history by focusing on a mix of commonplace subjects such as ships, trains, government buildings and cities seen from the ground and above.  The works, varying in size from small works to an 18-meter freight train, are meticulously constructed on plywood using oxidized metals, paint, building materials, found objects, and thousands of nails.
Eric Walker's work has been exhibited across Canada and internationally, and is widely collected both privately and in public holdings such as the Beaverbrook Gallery, the Department of Foreign Affairs and International Trade, Canada Council Art Bank, the Art Gallery of Nova Scotia, The Rooms, the Owens Art Gallery, Dalhousie University Art Gallery, Carleton University Art Gallery and the City of Ottawa. He has received awards from the Canada Council for the Arts, the Ontario  Arts Council, the Conseil des arts et des lettres de Quebec, and the  City of Ottawa.
Call us at (613) 256-8033 or email info@sivarulrasa.com to inquire about the works below.
See more works by Eric Walker on our Virtual Gallery