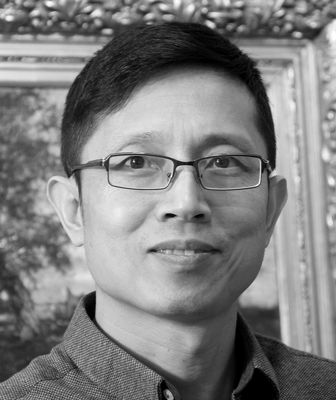 Based in Vancouver, British Columbia, artist William Liao grew up in Beijing, China. He graduated from Beijing Normal University with a Bachelor of Arts degree, majoring in Fine Arts. "My work explores my own curiosities and helps me express the energy between myself and my subject", he notes.
Using an exuberant colour palette and bold brushstrokes, his landscape paintings are energized, alive, and mysterious. His subject locations are found throughout Vancouver, the Fraser Valley, and surrounding areas. Having been raised in China after the Cultural Revolution, his work is influenced by both Eastern and Western traditions in art. William Liao's works have been exhibited in group and solo shows in British Columbia and Alberta, and are held in many private collections in Canada, the United States, the United Kingdom, Australia, Japan, and China.
Contact the Gallery at (613) 256-8033 or by email at info@sivarulrasa.com to inquire about the works below.
See more works by William Liao on our Virtual Gallery