Susan Tooke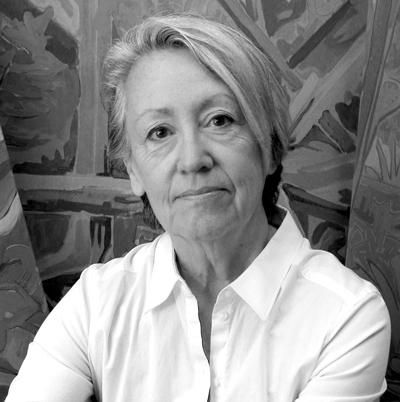 Based in Port Royal, Nova Scotia, Susan Tooke's recent work focuses on woodlands and wilderness areas on Canada's East Coast. With a vibrant style and expressionistic colour, she translates the dynamics of nature into a visual narrative: "I abstract the landscape reflecting the energy of the environment surrounding me." Painting is the foundation of her studio practice, which also includes multi-media work in sound, video, and animation.
Susan has received several awards, including the Established Artist Recognition Award in 2015 from the Province of Nova Scotia. Her work has been exhibited in solo and group shows in Canada and the United States. A celebrated illustrator, her artwork for children's literature has resulted in multiple awards, including four Lillian Shepherd Memorial Awards for Excellence in Illustration. An active advocate for artists' social and economic rights, she has served as National President of Canadian Artists' Representation/Le Front des artistes canadiens (CARFAC). Susan received her Bachelor of Fine Arts from Virginia Commonwealth University in Richmond, Virginia with further studies in the Master's of Media Arts program at the New School in New York City.
Susan Tooke's work was featured in a duo exhibition BACKLANDS at Sivarulrasa Gallery from Sept 1 to Oct 8, 2017.