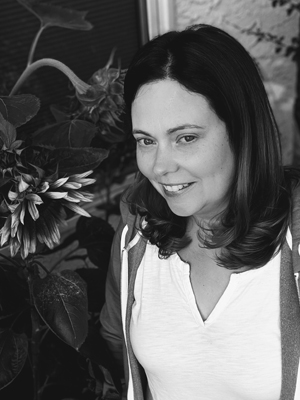 Based in Edmonton, Alberta, artist Gillian Willans creates paintings of domestic interiors that reflect her personal history as well as her research into the historical traditions of genre painting. Her depictions of interiors, from living rooms to kitchens to everyday spaces, is both nostalgic and critical, steeped in questions of gender and social structures. "It is my goal to utilize and manipulate the tradition of realism to help create unease within my rendered spaces," she notes. "I am interested in suggesting the value systems found in gender, family, privacy, intimacy, comfort and luxury, while encouraging the viewer to think about the domestic spaces of past and present relevant to his or her daily life." Devoid of figures, the paintings invite the viewer to imagine each private space as a stage on which a range of social interactions play out.
Gillian Willans completed her BFA (1999) and MFA (2008) in painting at the University of Alberta and has exhibited in both public and commercial galleries throughout Canada. She has completed artist residencies in Banff, Alberta and Paris, France. Willans' work has been recognized through numerous grants and awards, including the Alberta Foundation for the Arts Painting Award, Visual Arts Project Grant, the Edmonton Arts Council Travel Grant, and the 2018 Eldon and Anne Foote Visual Arts Prize. Her works are held in many private collections, as well as several public and corporate collections, including the Alberta Foundation for the Arts, BMO Financial,  and the University of Alberta Art Collection. In addition to her studio practice, she teaches painting and drawing at the University of Alberta and MacEwan University in Edmonton.
Contact the Gallery at (613) 256-8033 or email info@sivarulrasa.com for queries.
See more works by Gillian Willans on our Virtual Gallery