Deborah Arnold, Barbara Gamble, Karen Haines & George Horan, May 17 – June 30, 2019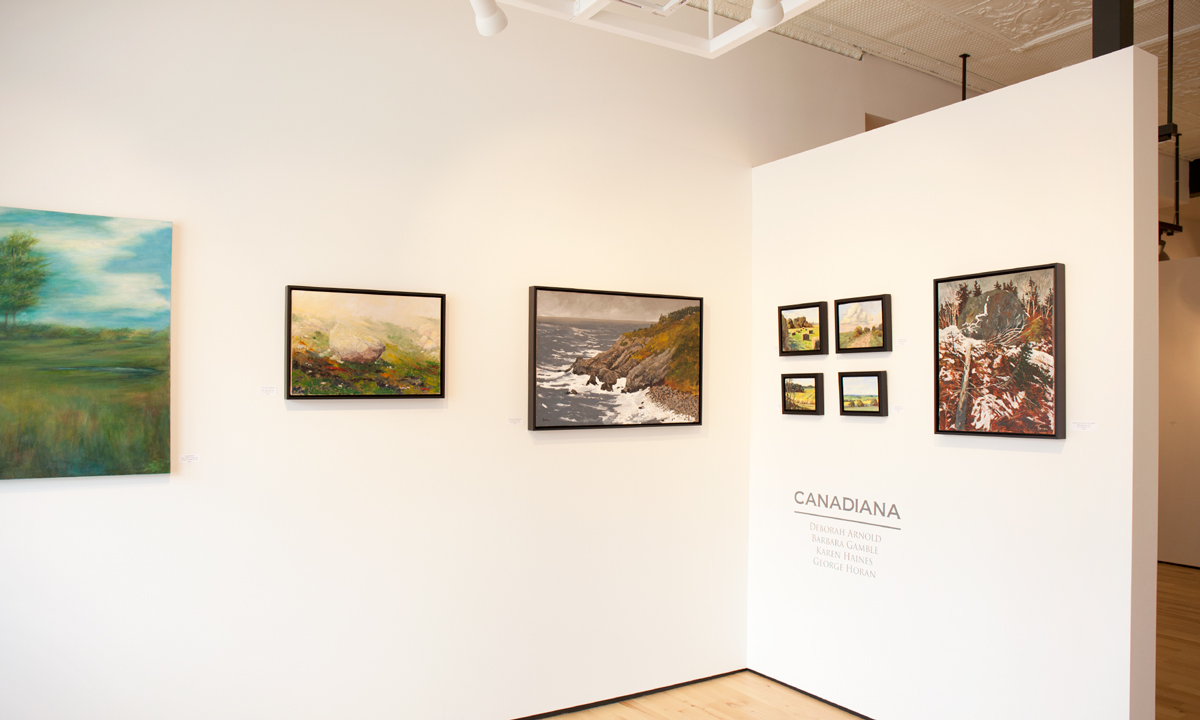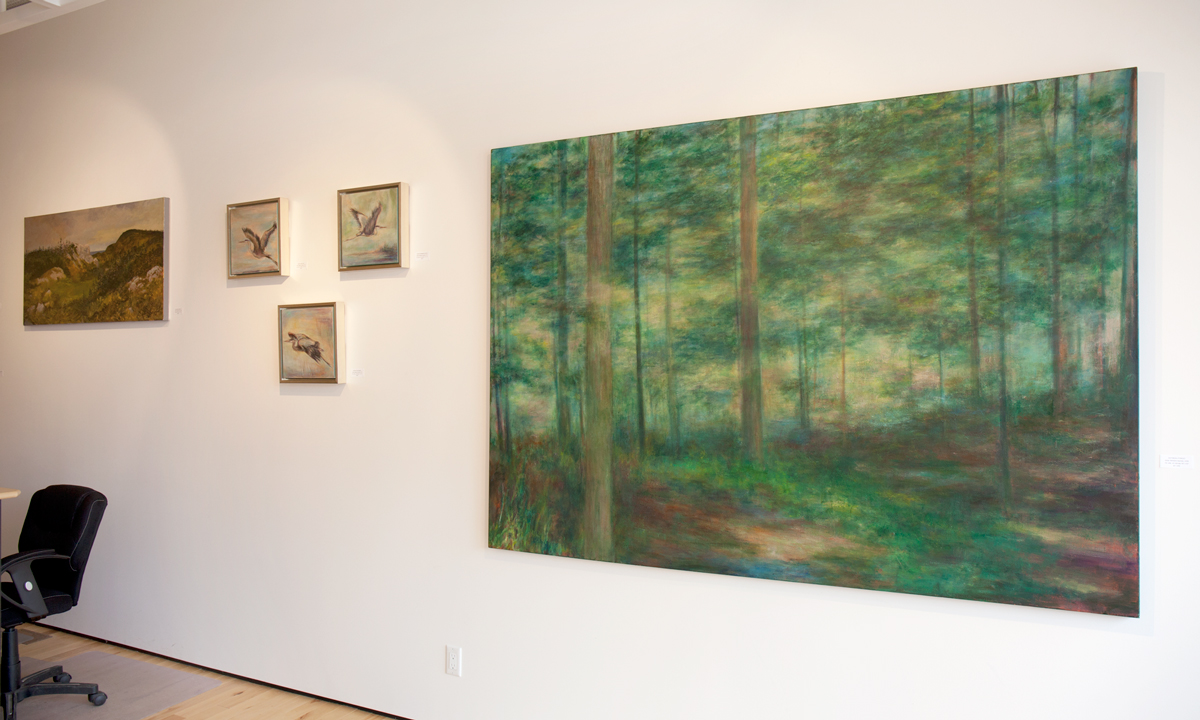 Curated by: Sanjeev Sivarulrasa
From May 17 to June 30, 2019, Sivarulrasa Gallery is pleased to present CANADIANA, a group exhibition featuring paintings and sculpture inspired by our country's vast landscape. We are delighted to bring together artists George Horan (Newfoundland), Karen Haines (Alberta), Barbara Gamble (Ontario), and Deborah Arnold (Ontario).
Based in St. John's, Newfoundland and Labrador, artist George Horan's work is inspired by the rugged terrain of the Newfoundland coastal landscape. "For me, painting is the pursuit of my obsession with the mysterious and the beautiful", he states. Working with oils, and sometimes acrylics and other media, the artist's works invite the viewer to consider the ageless beauty of the landscape through an introspective prism.
The passion of Edmonton-based artist Karen Haines is plein air painting, inspired by the landscape with its changing light and ephemeral qualities. "Plein air is painting what the light reveals – before that light has moved on", she states. Traveling throughout Alberta, and contending with all the challenges of painting outdoors, her work vibrates with energy, capturing direct light, reflected light, and diffuse overcast light.
From urban to wilderness settings, the Canadian landscape has been a constant subject in Ottawa-based artist Barbara Gamble's work. Refined over three decades, Barbara Gamble's oil painting process involves the multi-layering of coloured waxes to create luminous surfaces. "Using a wax medium with oil paints allows me to capture the ephemeral qualities of light; how it molds, alters and defines natural forms", she says. Her immersive 5 feet x 7 feet painting "Gatineau Forest" is one of the central works in the show.
Based in Almonte, Ontario, Deborah Arnold has been sculpting stone for three decades, drawn to its innate strength and grace. Her latest work "Oracle" combines glass, stone, and steel. "Glass as a sculptural material resembles water and, like water, it gathers and reflects light and shade; it is very active depending on changes in the light", she notes. Built to human proportions, "Oracle" displays a changing mood along with a sense of transparency, perhaps reflecting what the viewer may be feeling.
Vernissage/Artists Reception: Saturday May 25, 3pm-6pm. Artists George Horan, Karen Haines, Barbara Gamble, and Deborah Arnold will be in attendance.
Call us at 613-256-8033 or email [email protected] to inquire about the works below, or visit our Virtual Gallery to see all works and pricing.
Photos from the vernissage (courtesy Raymond Dubois)