A solo exhibition, Oct 13 – Nov 19, 2017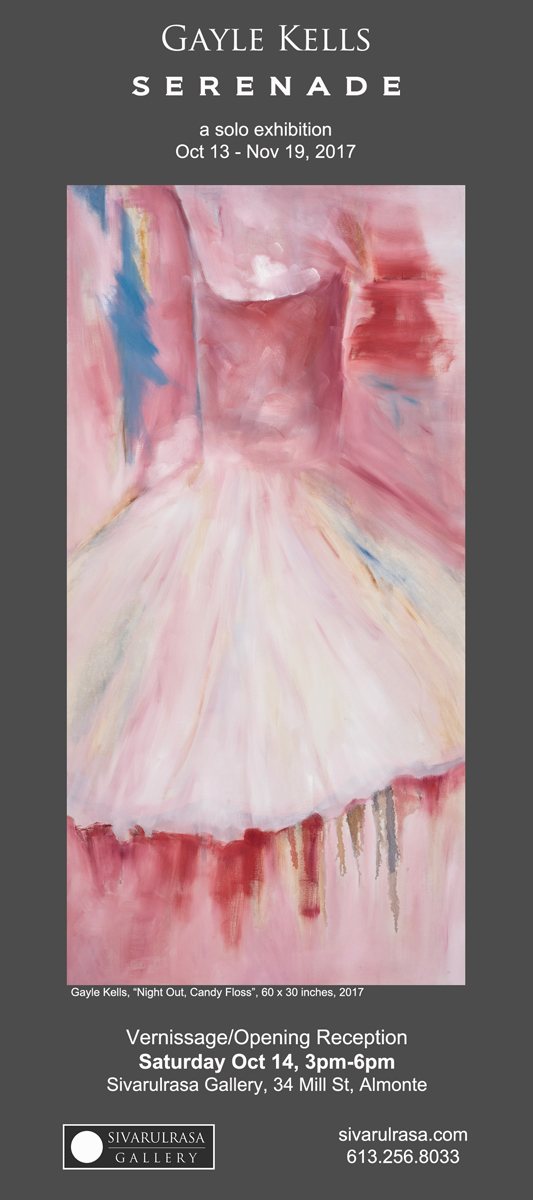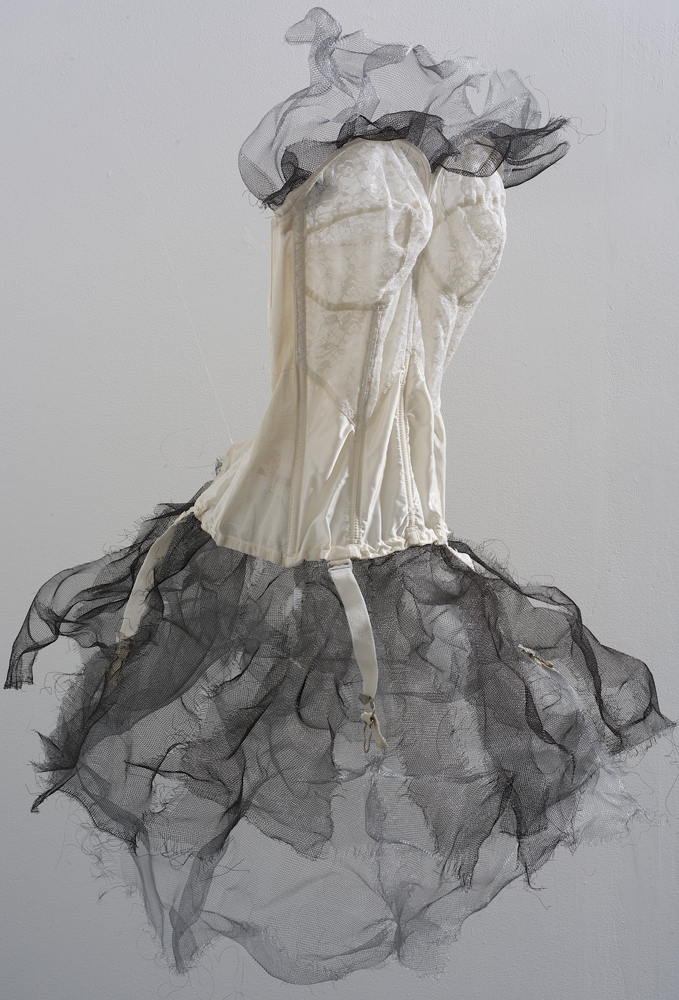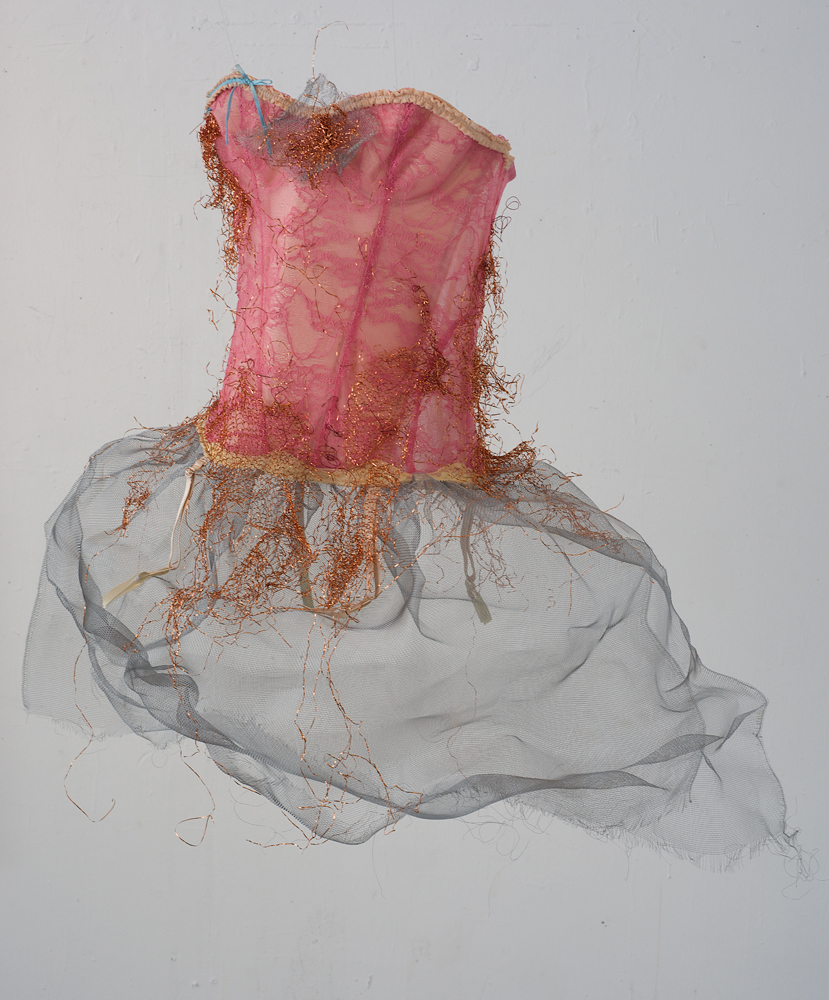 Curated by: Sanjeev Sivarulrasa
Vernissage/Meet the Artist: Saturday October 14, 2017, 3pm-6pm.
From Oct 13 to Nov 19, 2017, Sivarulrasa Gallery is pleased to present Serenade, a solo exhibition of paintings and assemblages by artist Gayle Kells. Based in Ottawa, Gayle Kells uses a variety of media to examine issues related to identity and environment. Her evocative oil paintings use the image of the dress as a starting point to reflect on identity issues such as time, place, and memory relating to the female body. Richly textured and finely nuanced, the paintings draw attention to the dress as an object of adornment and ambivalence, evoking both positive and negative emotions. The exhibition also features two unique assemblages the artist has constructed from found objects such as vintage corsets, wire screening and other sculptural materials – works that delicately question the relationship between beauty and pain.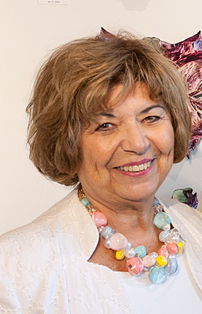 Gayle Kells completed her Bachelor of Fine Arts degree at the University of Ottawa.  She has received grants from the City of Ottawa and the Ontario Arts Council in support of her work. She has exhibited in many group and solo exhibitions throughout North America and her work is held in private and public collections including the City of Ottawa's Fine Art Collection.  She has been a member of the Enriched Bread Artists studios in Ottawa for over 20 years. Meet the artist at our vernissage on Saturday Oct 14, 2017, 3pm-6pm.
Call us at 613-256-8033 or email [email protected] to inquire about the works below. Visit our Virtual Gallery to see all available works, including pricing information.