A solo exhibition, Oct 5 – Nov 11, 2018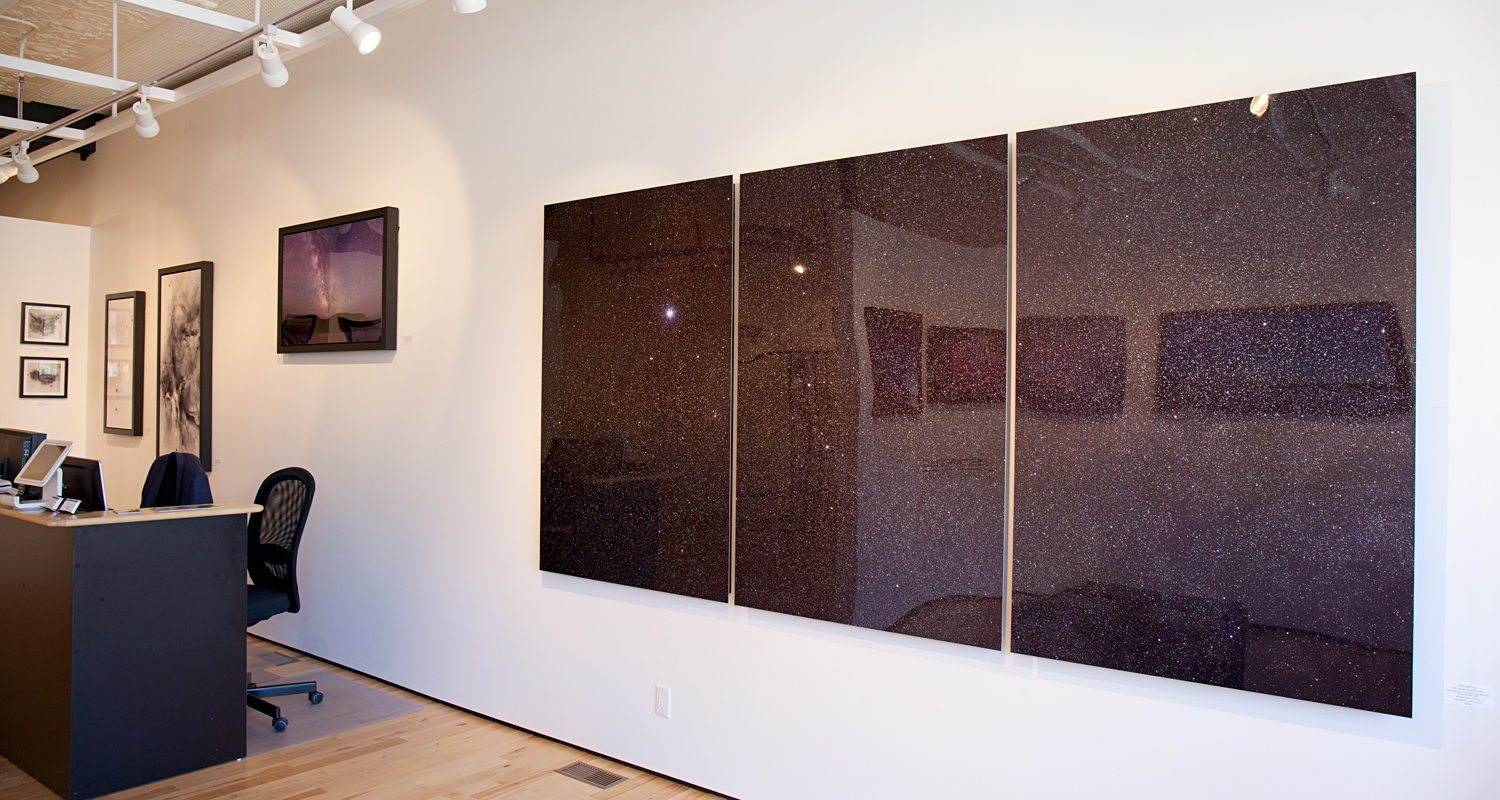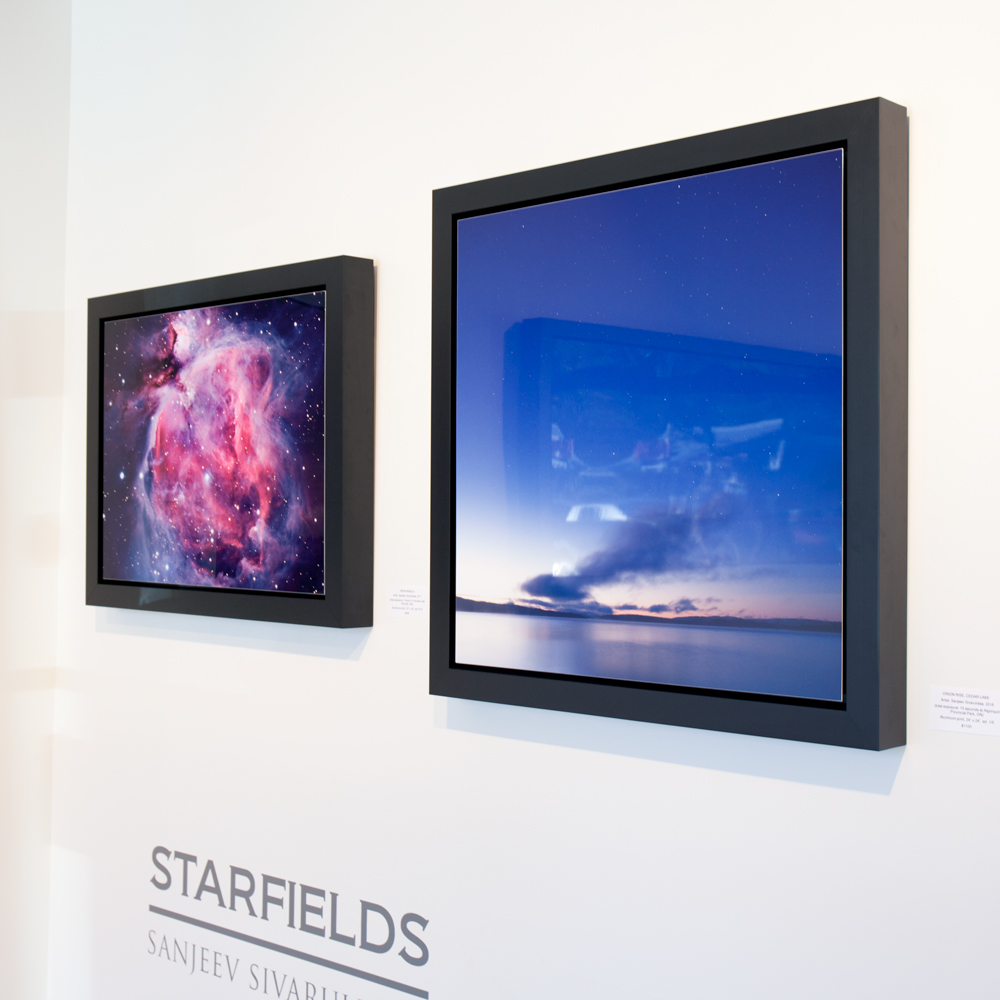 Curated by: Deborah Arnold
From October 5 to Nov 11, 2018 Sivarulrasa Gallery is pleased to present STARFIELDS, a solo exhibition of photographic works by artist Sanjeev Sivarulrasa. Curated by Almonte-based sculptor Deborah Arnold, the exhibition combines Sivarulrasa's deep sky images with new works from his recent travels in Algonquin Park.
Sanjeev Sivarulrasa is inspired by the night sky. He sees starry skies, far from city lights, as a meditative space for introspection and creativity. "You can see time in the sky," he says, "in the city we've stopped looking up at night, we've forgotten." Through his travels and his work, he hopes to recover an elusive serenity, a reconnection with the natural world. As his fascination with the night sky grew, he left his background in law to pursue art as a professional artist, curator, and founder of Sivarulrasa Gallery in Almonte, Ontario, now representing artists from across Canada. Indeed, what first brought Sivarulrasa to Almonte was the light pollution by-law in the Town of Mississippi Mills, which has kept the night sky reasonably dark in the Almonte area.
His tools include portable telescopes, lenses, and CCD/digital cameras, and the techniques of long-exposure astrophotography. His extensive knowledge of astronomy and celestial mythology provide reference and support for his vision. Some of the works appear sculptural, almost three-dimensional, with compositions that appear to dance. When standing in front of the largest work, Vega (Triptych), a ten-foot wide composition, one has the feeling of weightlessness, of falling into the work. "I liken my work to painting with light", he says, "over the years, my imagery has moved toward abstraction and stillness, seeking out simplicity in solitary environments."
Vernissage/Meet the Artist: Saturday Oct 13, 3pm-6pm. Artist Sanjeev Sivarulrasa and show curator Deborah Arnold will be in attendance.
Call us at 613-256-8033 or email [email protected] to inquire about the works below. Visit our Virtual Gallery to see all available works.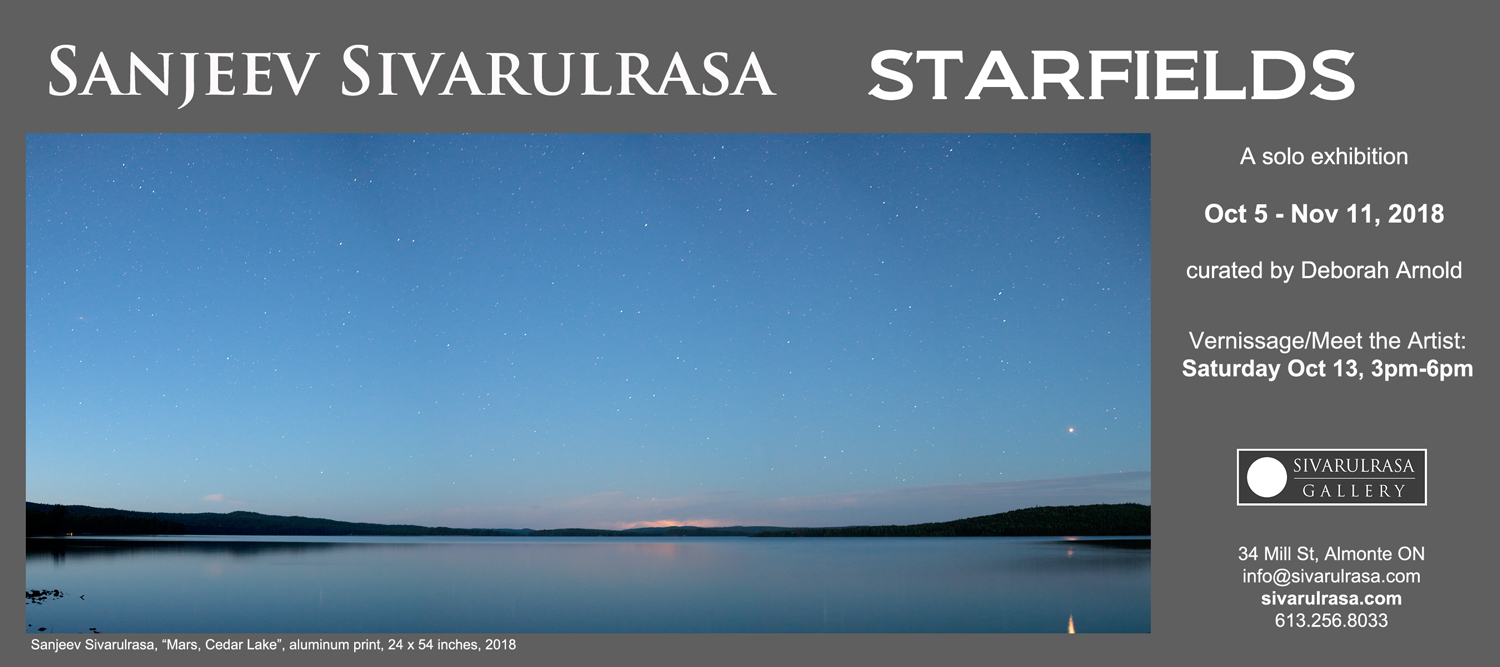 Photos from the vernissage (courtesy Raymond Dubois)