Russell Baron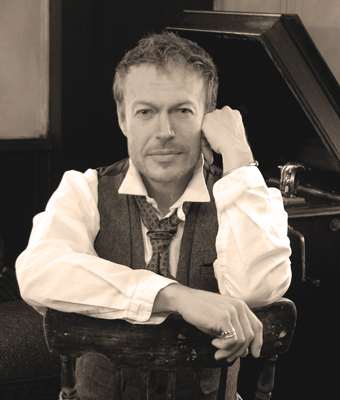 Russell Baron completed his Bachelor of Fine Arts degree at the University of Saskatchewan in 1992, graduating with Distinction and winning the University Medal for Fine Arts for his installation entitled Skeletons in the Closet. The foundation for his artistic process lies in his prairie roots. He draws inspiration from psychology, the humanities, and mythology to temper the organic forms of his subject matter. "The driving force that compels me to create is the tension point between immanence and transcendence," he says. His works convey complexity and nuance, from the graceful to the visceral.
Russell Baron's work has been exhibited in Saskatoon, Ottawa, Toronto, and Montreal and is held in private collections in Canada, the United Kingdom, and France. His career as a professional sculptor has spanned over three decades. Over the past 20 years, he has also completed many public and private ecclesial sculptural commissions at churches throughout Canada and the United States, including his most recent 2015-2017 installations at the Sisters of St. Joseph in Toronto. He currently works from his studio in rural Ottawa.
Contact the Gallery to inquire about the works below.