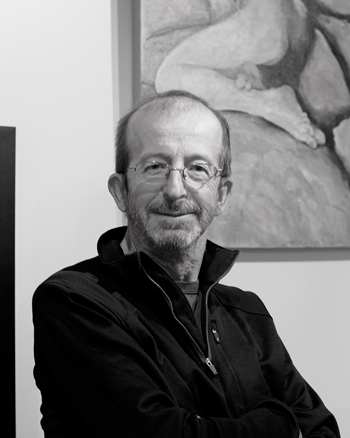 David Kearn is an artist and art educator based in Ottawa-Gatineau. His evocative portraits and figurative works in oil, acrylic, and watercolour are inspired by his love of people. "I'm constantly drawn to people, capturing reflections of the human condition," he states.
"My paintings are frequently inspired by an étude, often rough and ready, taken from life. I'm inspired by the quiet breaks, where a model appears to be taking a rest from more dramatic poses – searching for the unusual, perhaps a feeling of internal dynamics."
David Kearn has completed many portrait commissions for private clients in Canada, the United States, and the U.K. In addition to his active studio practice, he runs art workshops and teaches painting courses at the Ottawa School of Art.
See more works by David Kearn on our Virtual Gallery