About the Gallery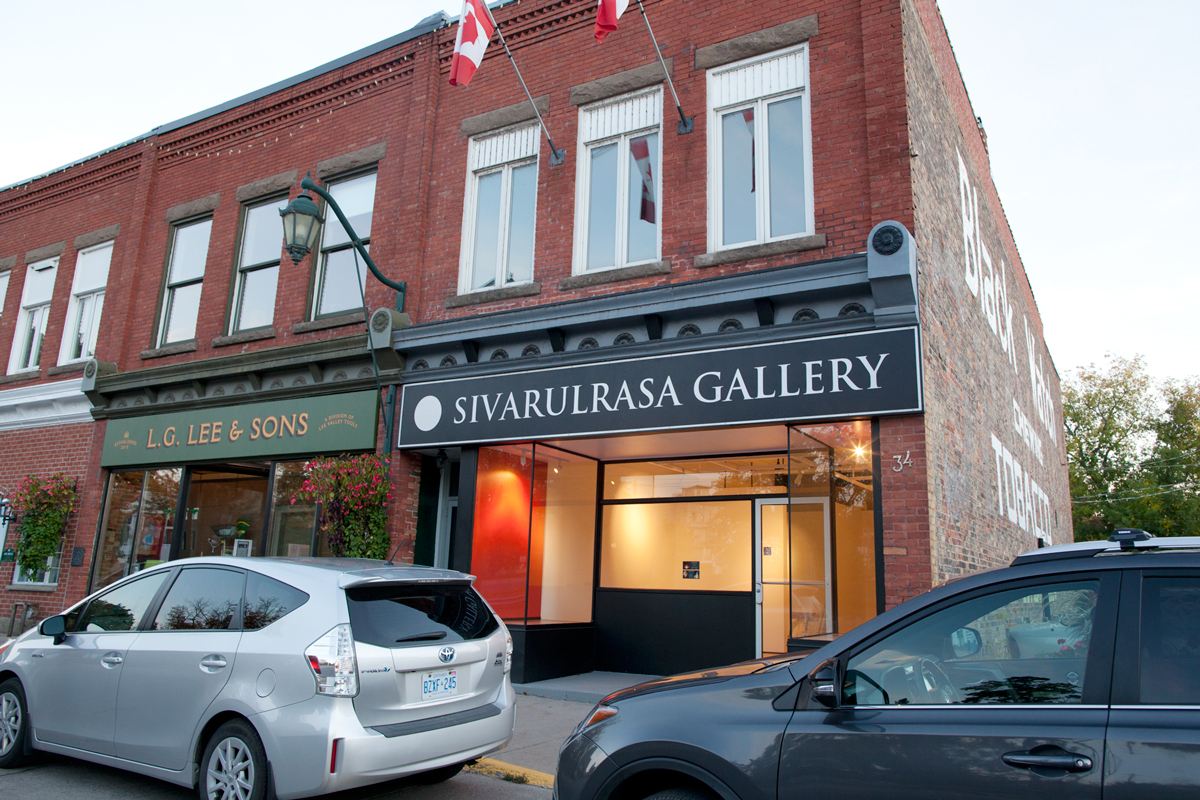 Sivarulrasa Gallery is a contemporary art gallery established by Sanjeev Sivarulrasa in the Fall of 2014. The Gallery's first location was the Thoburn Mill, a re-purposed woollen mill in Almonte, Ontario, about a half-hour west of Ottawa. After two successful years, the Gallery expanded in the Fall of 2016 and moved onto Almonte's main street, at 34 Mill Street, in the heart of Almonte's  arts community.
The Gallery represents professional Canadian artists from Almonte, Eastern Ontario, and across Canada, with rotating exhibitions curated by Sivarulrasa. The Gallery aims to build on Almonte's growing reputation as a cultural hub for visual artists, musicians and writers, and its eclectic mix of the traditional and the contemporary.
Address: 34 Mill Street, Almonte, Ontario K0A 1A0
Gallery Hours: Wed-Sun 11am to 5pm (Mon & Tues appointments only)
613-256-8033 / info@sivarulrasa.com / Contact Form
Join us at one of our lively openings!