Nov 16 – Dec 30, 2018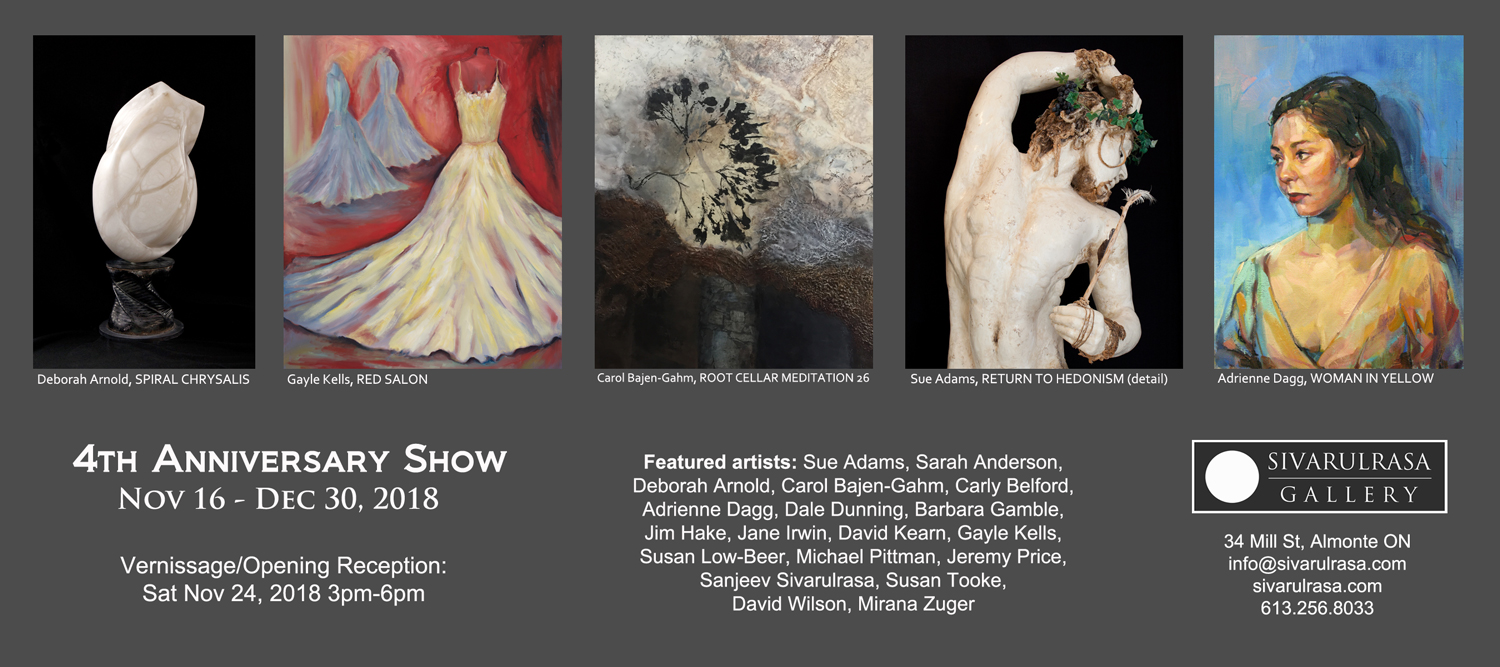 Curated by: Sanjeev Sivarulrasa
Featured Artists: Sue Adams, Sarah Anderson, Deborah Arnold, Carol Bajen-Gahm, Carly Belford, Adrienne Dagg, Dale Dunning, Barbara Gamble, Jim Hake, Jane Irwin, David Kearn, Gayle Kells, Susan Low-Beer, Michael Pittman, Jeremy Price, Sanjeev Sivarulrasa, Susan Tooke, David Wilson, and Mirana Zuger
From November 16 to December 30, 2018, Sivarulrasa Gallery is pleased to present our 4th ANNIVERSARY SHOW, in celebration of the Gallery's four years of operation. We're delighted to present our biggest show of the year, with over 100 works of art covering all three sections of the Gallery, showcasing paintings, sculpture, drawings, mixed media, and photographic works by all our represented artists from coast to coast! The Gallery's roster of represented artists now includes artists from across Canada, including Almonte, Ottawa, Toronto, Montreal, Halifax, St. John's, Edmonton, and Vancouver. The 4th ANNIVERSARY SHOW includes works in a wide range of sizes and price points, making it a great time to start an art collection or add to an existing one.
Vernissage/Opening Reception: Saturday Nov 24, 3pm-6pm. With special musical guest Michael Costello on piano, a very special 4th Anniversary Cake courtesy of Angela Hui Custom Cakes, cool craft beer from local brewer Cartwright Springs, and our usual wine & cheese. Free admission – join us for a festive evening!
Call us at 613-256-8033 or email info@sivarulrasa.com to inquire about the works below. Visit our Virtual Gallery to see all available works, including pricing information.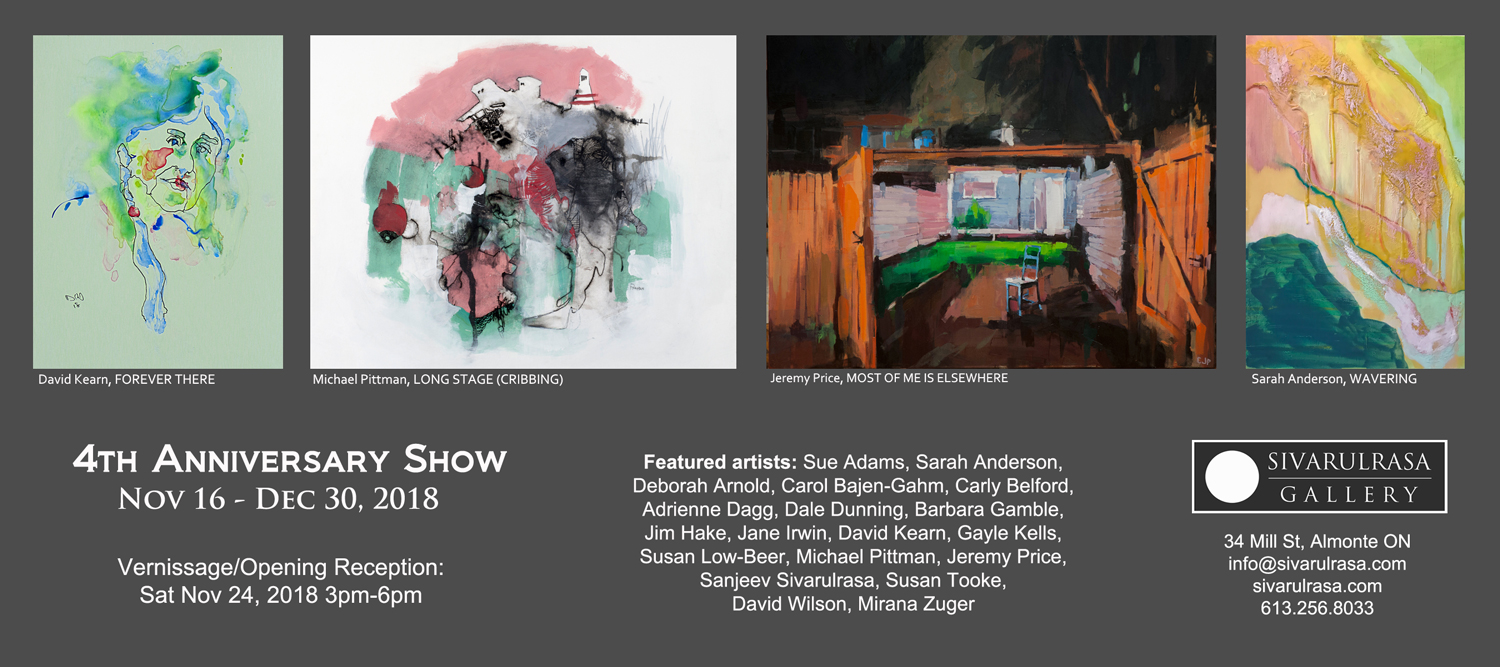 Photos from the Vernissage (courtesy Raymond Dubois)