Mary Wong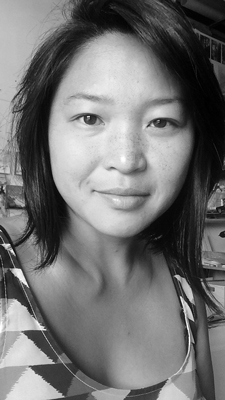 Working with the intensity of oils, Mary Wong uses abstractions of the natural landscape to explore a personal narrative about conflict, hope, and redemption, and her belief in nature as a place of contemplation and beauty. With an evocative palette and thick layers of paint, she creates complex, richly textured works that combine elation and turmoil. "My interest in creating these paintings is to encourage a visual dialogue about a narrative not easily conveyed out loud" she says. Her paintings are visually stunning, with an immersive, dream-like quality.
Mary Wong holds an Honours BA from the University of Waterloo with specialization in painting and sculpture. Over the past 10 years, her work has been exhibited in many group and solo exhibitions in Canada, including Toronto, Ottawa, Kitchener-Waterloo, Montreal, and Halifax. Her paintings are held in many private collections in Canada and the United States. She has also been awarded grants by the Ontario Arts Council. Born in Hamilton, Ontario, Mary Wong currently works from her studio in Toronto's historic Distillery District.
Mary Wong's work was featured in Coming up for air, a solo exhibition Oct 14 – Nov 20, 2016. Contact the Gallery to inquire about the works below.